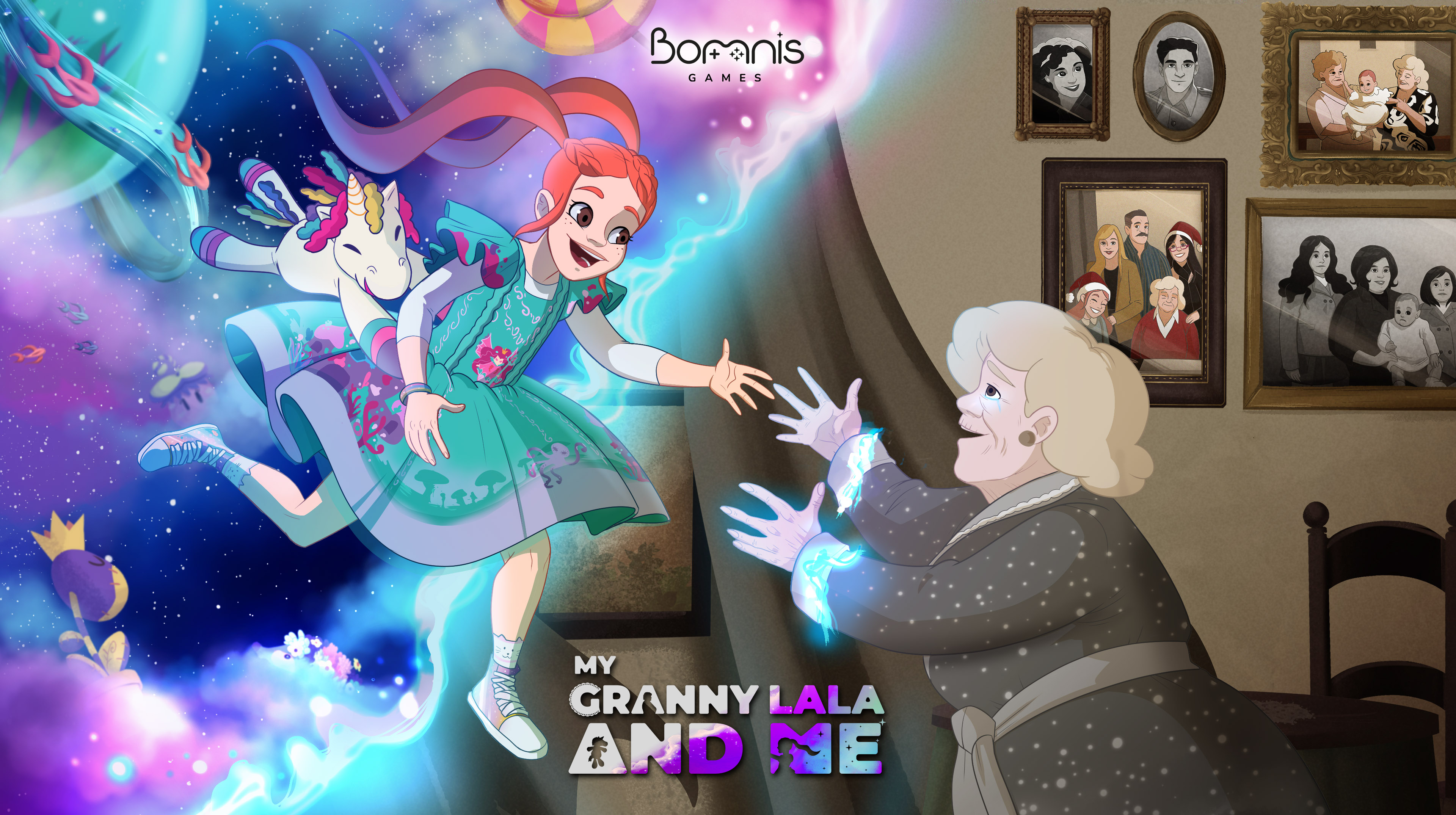 My granny Lala and me (2021)
A downloadable game for Windows
My granny Lala and me is a tender but tough story about Shine, our young protagonist, who after moving away from her Lala, decides to create a fantasy universe that connects with her grandmother's life, so that she will never be alone.

We will live adventures in Shine's different worlds accompanied by Corni, her inseparable friend, a crochet unicorn whose magic pocket will help us carry the heaviest objects. We will meet colourful and strange characters who will help us to navigate through the story, to discover Shine's dreams and Lala's longings.

In My granny Lala and me, we will manage the characters of Lala, Shine and Corni, we will experience adventures from their different points of view, we will travel between Shine's different worlds, we will send colourful objects from the world of shine to Lala's grey and gloomy world, helping her to regain her joy and bringing colour back to her world, we will reconstruct her memories and prevent her from forgetting Shine, no matter what it takes.
Talk with us and tell us about your impressions of the game. Send us feedback!:
Follow us:
Instructions how to open the game: Unzip the file (7zip or similar) run the ".exe" with the name "Jugar a My granny Lala and me", enjoy the experience